morethanasuit
Having your free will taken away without having done anything, without having broken any laws, is definitely a horrible thing.
That being said, surely not
everyone
can have been embarrassed by their behavior the other day or had a horrible time?
I know I enjoyed it.
One of the engineers at City Solutions recently designed a flexible plastic that has some very interesting applications. I like this one: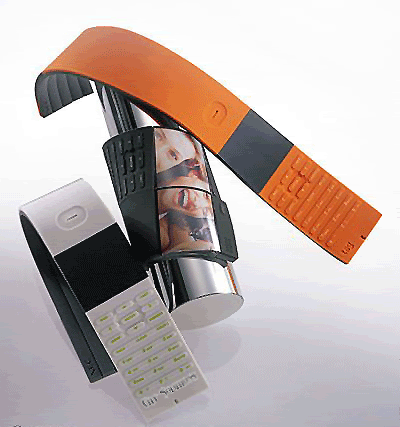 The LEX phone is very slim and easily bendable while still being able to hold it's shape once bent, allowing you to wear it on your wrist, wrap it around a belt, or just form to the contours of your leg while in your pocket. It will also be available in several colors and integrates with the City network.
It should be in retail outlets soon.
[ooc: Strikes visible to Romana.]